We're thrilled that you've joined our platform!
Now that you've joined Vennquest, what are the next steps?
Check out the first steps on Vennquest here:
Our Workshops:
1. Complete your profile
Starting a group always requires some trust among the group members and adding a profile picture, showing where you come from or what your interests are will increase that trust. That's why we recommend you to make sure that your profile is complete (to edit your profile you can go to your profile page and click on "edit profile").
Add Interest Tags

On your profile page you can edit your interests. It helps if these interests are related to groups that you want to join (e.g. "Real Estate Investing", "Web Design", etc.) because it will make it easier for you to find groups.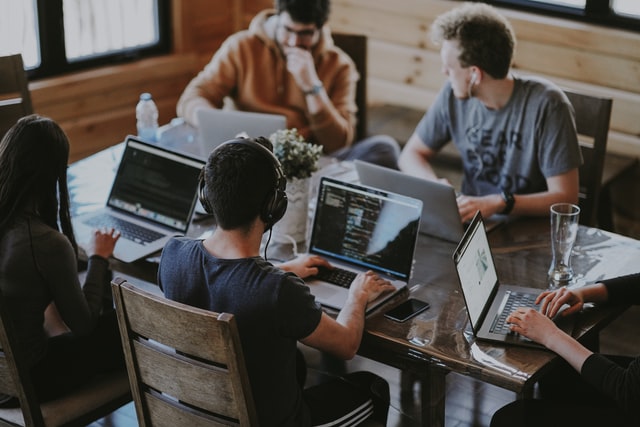 2. Join a group
Okay, now that you're all set up it's time to find a group that is related to the skill you want to learn.
Find a group and join it

There are three ways you can find the right group for you.

Just click on the interest tags in your profile.
Type your interest into the search bar.
Go to the groups page to browse through all groups.

Once you've found a group that interests you, just click on it and hit the "Join" button. Congrats, you're now a member of a Vennquest group!
Start your own group

You haven't found the right group yet or you're not sure how to join one? You can contact us to help you with your groups.

Even though we definitely recommend joining an existing group in the beginning, you can of course also start your own. It might take a while to find your group members but we can of course also help you steering people towards your group. You can also post on our User Board if you're looking for new group members.
3. Get your group started
Now that you've joined a group, let's get in touch with the other group members. Most groups start with a get-to-know video call, where all members say a few words about themselves. You can either do that with our internal chat tool which also has video meeting capabilities. Of course you can also decide with your group to use your favourite video call app for that.
Find a Date that Fits Everyone
Your First Meeting

Our Group event tool helps you to plan your first video call. When you create a new event you can indicate that you will use the internal video call tool or you can post the link to an external video call meeting (for example on Zoom or Hangouts).
What to Discuss on Your First Meeting

Here are some suggestions for things to discuss during your first meeting:

Introduction of all group members (keep it short).
Each group member says what she or he wants to achieve.
How much time should the group spend on the project each week?
Discuss how much time each member can allocate to the group every week (one hour would be awesome!)
Discuss and agree on your first goals (you can use the Group Goal tool for that, it's described in the next section).
Already set the next meeting.
Group goals

One of the key tools on the platform is the "Group goals" feature. In many groups there are already some predefined goals suggested by the group creators. You can also see those goals on the right side menu under "Your path". Of course you as a group can always decide to change this path, add or remove goals.
And now – it's time to start your awesome Vennquest experience!
Kindly,
Your Vennquest team